Click Here: Take a look at our videos of Palestine
Al Rasheda
This film explores the lives of Bedouin young people living in Al Rasheda Villahge, Palestine. It offers a unique insight into the nomadic lifestyle of this Bedouin community, as we follow the young people of the village on a journey through a typical day in their lives.
The Bedouin community in Palestine live on the hillsides and valleys of the West Bank, known as the 'Bedouin Belt' which includes South Hebron and the eastern slopes. They make up approximately 10% of the population of the central Middle East. There are six main tribes in the West Bank: Sariaa, Jahaleen, Kaabneh, Al Rashaydeh, Al Azazmi and Al Ramadeen.
Bedouins live in small and scattered communities in cement houses, cottages or tents. The traditional Bedouin tents are rare now, as they are expensive and not widely available. They earn their living by rearing animals and selling related produce. (Source: Fastfacts – UN Development Programme)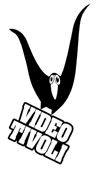 Al Rasheda has been selected for the 5th Annual Children's and Youth's Videotivoli Festival in Tampere from 4th - 9th March 2008.
For screening schedule please visit www.videotivoli.fi.
Click on each image to enlarge